This is Part 2 in my continuing saga about my vacation to the east.
I had stayed for two nights in an idyllic inn called the Black Bass, dating back to 1745. Checking out on Saturday morning, my dear friends Jeff and Laura had given some recommendations for how to spend our last day in the Bucks County, PA area. A scenic road called Fleecydale was just to the north of the Black Bass, off River Road.
Within minutes, we were transported to another world!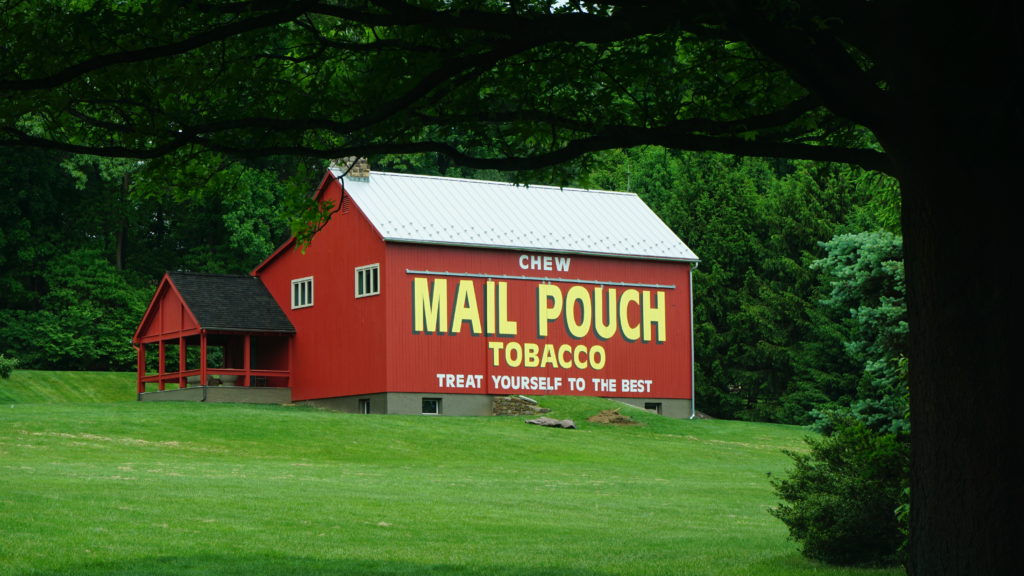 We got happily lost on the back roads of the area and came across this freshly-painted Mail Pouch barn.
My traveling companion was Susan Rosenberg, a friend I first met when she participated on my philanthropic trip to Vietnam in 2014 and who has joined many of my WOW! adventures since then. We proved to be great travel buddies and could have spent days exploring the back roads, antique stores, and charms of the countryside, but we were heading to Susan's hometown of Asbury Park, at the Jersey shore.
Susan is a member of the Asbury Park Historical Society and was the perfect guide to introduce me to the area. It was developed in the late 1800s and named after the first American Methodist bishop. The population swelled in summer (which officially began on Memorial Day weekend) as New Yorkers and Philadelphians traveled here by rail to enjoy the amusement park, boardwalk, white sandy beaches and downtown shops. Large Victorian boarding houses lined the wide shady streets leading to the beach. Fronting the ocean, a huge brick convention hall was built with 3,000+ seats.
The town declined in the decades after WWII as developers rushed to build shopping malls, office parks and single-family homes in the suburbs. Parkways and turnpikes were constructed to accommodate the surge of car owners. Railroads declined, along with the amusement park and attractions on the boardwalk which couldn't compete with glitzy places like Six Flags. Race riots broke out in the 70s.
Like so many places that languished and died and (fortunately) were preserved from the wrecking ball, Asbury Park is thriving again. The "creatives" – musicians, artists, and the gay community – have brought it back and made it a much sought-after destination.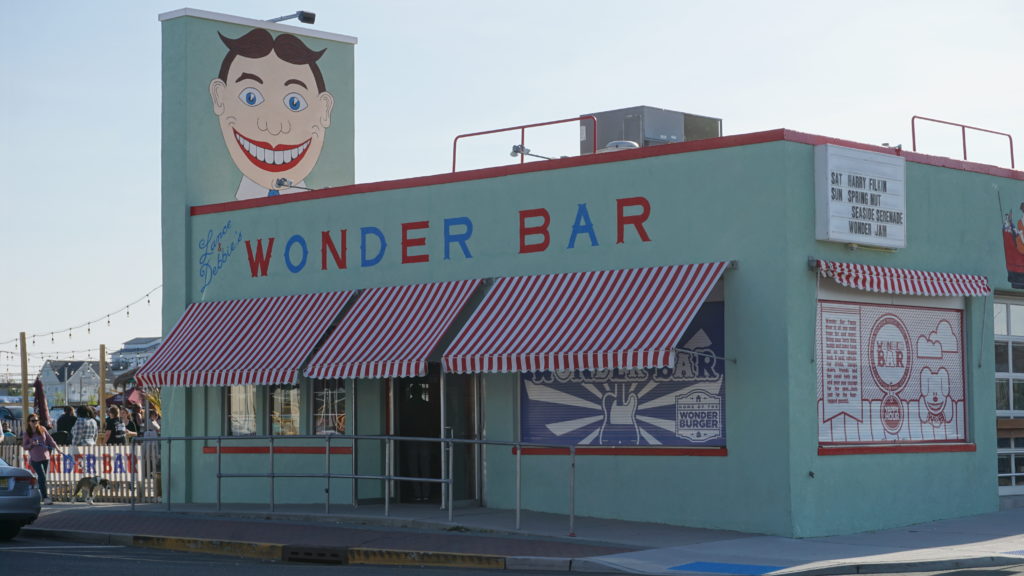 Along with the Stone Pony, the Wonder Bar is a thriving part of Asbury Park's musical heritage. An adjacent sandy lot is a popular "Yappy Hour" for patrons and their pups. House rules include "No Humping allowed."
Stay tuned for Part 3 of my east coast adventure!