I love party and event planning. Especially when it's my own party! CTP was turning 40 – so this one needed to top all the others!
Many months ago, I scheduled the party date to coincide with a major industry trade show in hopes that some of our international suppliers would be able to attend. After looking at more predictable venues that were lovely but didn't feel quite right, Gabriel suggested a place I'd never heard of: The Flight Path Museum at LAX. More precisely, it's located on the runway at LAX! Filled with vintage airline and airport memorabilia, it was the perfect location and theme for our special celebration.
Once we had locked in the date and place, me and my team divided and conquered to tackle the multitude of little tasks that made for a picture-perfect event. If you couldn't be there, hope these descriptions and photos capture the spirit of the evening!
We'd been warned that parking might be an issue, as they had spaces for only 40 cars. An inspired solution came as I sat in a window seat on a recent flight: Watching a ramp attendant waving his neon orange flashlights as he directed Airbuses to their gates – I'd buy some big ear muffs and glow sticks – and hire a guy to direct Audis into parking spaces!
Whitney designed a retro-looking CTP Airlines logo for which we ordered a giant adhesive print and my hubby, Scott, fashioned a big sign for the front of the museum.
We scoured Etsy and Pinterest for ideas and inspiration, ordering adorable travel-themed cookies, paper airplanes cut from maps, and bronze bottle openers shaped like old airplanes as gifts for our guests to take home.
I gathered photos and – having learned how time-intensive such projects are – hired a professional to put together a video of The CTP Story.
Signage pointed the way to the first-class boarding area for Gate 40. As guests entered the venue on the red carpet, they were greeted by two pretty and slender young women attired in authentic orange and white stewardess uniforms from the 1970s. (Back in the day when they were called stewardesses, and when they had to remain single and weigh in before each shift.)
Once inside, we asked our guests to sign our guest globe (a creative update on the traditional guestbook), explore the museum's exhibits, and visit the 1935 DC-3 parked on the tarmac.
I booked my favorite entertainer, Andrew Johns, who has celebrated every milestone of my corporate and personal life for the last couple of decades.
It was a family affair in many ways. Everyone pitched in to help with pre-party prep, set-up, and tear-down.
Our parking attendant transformed into a real showman and dazzled us with an amazing break-dancing routine – spinning on his head for an unbelievable length of time!
Clients – current and former – were there, too, as were a handful of my favorite ex-employees.
It was a labor of love – and a magnificent success!
But my favorite moment happened after the party was over. We had ripped up the dance floor, dismantled the centerpieces, rolled up the red carpet and packed up all the bottles of undrunk wine. Out in the parking lot, on a beautiful, balmy night, we pressed up against the chain-link fence to watch the aircraft taxiing, taking off, and landing. We waved and cheered to anonymous passengers who would never know what the heck was going on. We were exhausted, but didn't want the night to end!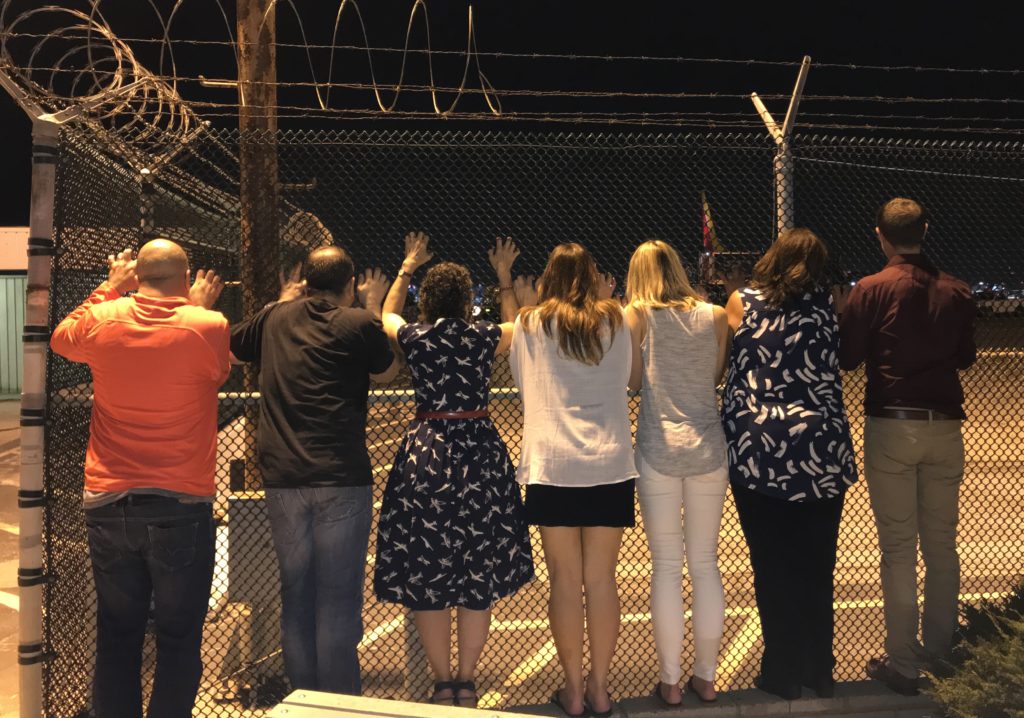 I've often said that if Hollywood hadn't already created a TV series called The Office, CTP would have provided a great cast of characters! It's a crazy business we're in, but we keep each other sane with love and laughter.
---
Comments?