Ireland – 2016
Being a Murphy, I have the luck of the Irish going for me, and it did not disappoint throughout this wondrous 12-day experience. The itinerary included some of the iconic must-see places (Cliffs of Moher, Book of Kells) but mostly we went a bit off-the-beaten path, in search of the real locals. We met a renown harpist (and had a bit of a lesson after being fortified with freshly-baked scones around her kitchen table). We met a farmer and sheepdog trainer who shared one of his life's highlights – meeting Jennifer Aniston when she was was on a movie set on his property. We met a distant cousin of John F. Kennedy – who welcomed us to the Kennedy Homestead. We were welcomed to dinner in a private home and enjoyed a delightful dinner and great 'craic.' We met a musical couple in their pink thatched-roof cottage who play the Irish pipes and other traditional instruments.
The people – the warmth – the spirit – enveloped us at every turn in the road! This was the real Ireland. Ireland unplugged.
And, another bit of magic: even the weather synched perfectly with our itinerary. We never needed our umbrellas!
Highlights:
Western Ireland, Galway
Visited the fabulous and famous Cliffs of Moher
Enjoyed three nights at the luxurious Glenlo Abbey, just outside Belfast
Met a sheep farmer and his wife in their thatched-roof cottage, where we devoured freshly-baked scones served with homemade strawberry-rhubarb jam
Took a cruise on Killary Fjord
Enjoyed an afternoon in a pink thatched cottage with a couple who are renown for their knowledge and talent with traditional Irish music and learned about the Irish pipes (Uilleann)
Explored the Burren and Connemara countrysides, stopping whenever we wished to take photos of rock walls, thatched cottages and gorgeous vistas (which was often!)
Enjoyed a multi-course dinner in the Pullman Restaurant, a restored car from the original Orient Express train
Spent a delightful Sunday afternoon at the local hurling match! (read my blog about this one!)
Southeast Ireland, Co. Kilkenny
Passed time on the coach with a Limerick Contest
Visited the home of a woman renown in Ireland for her Harp Orchestra – she gave us instruction … after we were suitably fortified with homemade scones and clotted cream (yum!)
Stayed three nights at the magnificent Mount Juliet Estate
Upon arrival at Mount Juliet, we were welcomed by a red-jacketed huntsman on his horse, and his 25 hunting hounds!
Met a distant cousin of John F. Kennedy – who owns the family farm and is curator of the Kennedy Homestead
Learned about the famine – and the massive migration of Irish to North America – with a private visit to the Dunbrody, a replica of one of the ships that carried thousands of Irish across the Atlantic
Visited Kilkenny Castle, the ruins of Jerpoint Abbey, Smithwick's Brewery and Jerpoint Glassblowing factory
Enjoyed a delightful evening at the home of a local family
Northern Ireland, Belfast
Toured Bushmill's Whiskey Distillery (and, of course, tasted some samples!)
Spent a fabulous sunny day at the Antrim Coast, exploring the Giant's Causeway and Carrick-a-Rede Bridge, before returning home to Belfast in a blizzard!
Took a Black Taxi Tour with a local who explained the history of The Troubles from the viewpoint of a Catholic (or was he a Protestant?)
Visited the Titanic Museum
Enjoyed a spectacular nine-course meal – the same menu served on the Titanic – at a local manor house, where we were welcomed with a bagpiper
The gentlemen in our group were surprised to find their 'outfit" for the farewell dinner, neatly laid out on the bed, as I had conspired with the wives to get all necessary sizes to suitably order kilt rentals for each of them (After a bit of grumbling, they all got into the spirit and had a great time – and they looked so handsome!)
What our WOWees have to say: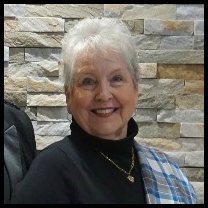 Linda Rizzotto:
"

Care is taken to ensure the finest trip for all. I love that the groups are kept to a comfortable size and tours are friendly and educational, but the best part are the surprises! You never know what's around the corner or what will be on your pillow at night!  Lucky for us: we travel WOW!!"
Bill Williamson:
A Limerick:
"Our trip to Ireland was a big WOW!
Marilyn kept us intrigued, I don't know how.
She wowed us with sights
And lots of delights.
Another WOW! trip is our vow!"
See Related Blog Articles: