Turkey & The Greek Isles – 2015
A first in the history of the WOW! Travel Club, we chartered a luxurious, little-known ship that we'd used with fabulous success for a corporate client. The entire experience – including a pre-trip to magical Cappadocia, Turkey – was nothing short of extraordinary. Our intimate group of cruisers and ship's crew bonded and became forever friends by the second day. Captain Rajko collaborated with us to design a unique itinerary, visiting tiny ports and islands where the big ships don't go. It was one unforgettable, idyllic summertime week visiting the best of Turkey and the Greek Isles!
Highlights:
Cappadocia
A 3-night pre-trip to this UNESCO World Heritage site in central Turkey with its lunar-like landscape of volcanic terrain and thousand-year-old cities carved into the towers of undulating rock carved by the wind
We stayed at the luxurious, 5-star Argos of Cappadocia, created from the ruins of a 2,000 year-old monastery which was once a hostel for the camel caravans plying the Silk Road
We saw the famous "Whirling Dervishes" – and learned about this sacred ritual
We made traditional Turkish dishes in the kitchen of a private home
We had a picnic in the countryside, under the olive trees
Many opted for a magnificent hot-air balloon flight
The Ports of Call 
Istanbul – where expert guides led us on small-group explorations to the museums, mosques and ancient markets of this bustling, cosmopolitan city that straddles two continents
In tiny Tilos, we wandered around the quiet town and peeked into the Orthodox Church with its doors wide open
Symi, was a favorite of everyone
Patmos, with its picturesque hilltop windmills
UNESCO World Heritage site of Ephesus – where we pulled a "wow" surprise on everyone: in a 3,000 year-old amphitheater the symphony orchestra from Izmir was waiting to surprise everyone with a classical music concert under the stars
The Onboard Experience
We had only about 60 guests on this luxurious 88-passenger vessel, which has consistently been named "Best of" in every small ship category
With coffee or champagne in hand, we visited the Bridge at any time – day or night – to watch Captain Rajko, his officers and crew skillfully maneuvered the ship in and out of tiny ports
We enjoyed a "Zorba" theme dinner on deck – complete with a Bouzouki trio and smashing plates!
A belly dancer shimmied around our guests during cocktails one evening
We placed pillow gifts in the staterooms on most nights – sweet surprises!
What our WOWees have to say: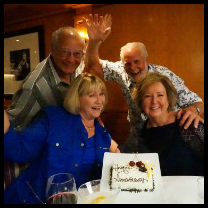 Don & Joyce Walters:
"We have done corporate travel with The CTP Group and for vacation with the WOW! Travel Club. Nothing is ever 'standard' with their team. It's always a pleasure and a notch above the rest! People are envious when we tell them about our trips."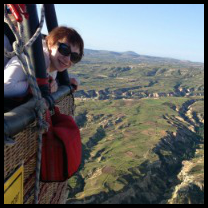 Andrea Michaels:
"I travel a lot for business and pleasure and am often treated to unforgettable experiences. But with WOW!, I discovered 5-stars on steroids! I was treated like a Queen from the initial communications until we (reluctantly) said goodbye. When the term 'exceeding expectations' appears in a dictionary, the WOW! logo should appear next to it."